H3 Mini Ventilation Duct Fan
PandaWind Mini Ventilation Duct Fan: Low noise, High suction power, Powerful air volume, Fast air change, Energy saving
90-degree air supply to meet the use of various occasions, 150 ~ 2100 airflow options
Application: Bathroom, Study bedroom, Kitchen, Apartment, Hotel
| | |
| --- | --- |
| Weight | 2.5-18 kg |
| Dimensions | 53 × 51 × 42 cm |
| Frequency | 50Hz, 60Hz |
| Voltages | 110V, 200V, 220V, 240V, 380V |
| Air Volume | 150-2100 |
H3 Mini Ventilation Duct Fan product video
see more details on the video
main points in this video
H3 Mini Ventilation Duct Fan
H3 Mini Ventilation Duct Fan data sheets
| Model | Power | Air Volume | Noise | Static Pressure | Speed | Net Weight | Gross Weight | Installation Info. | Installation Info. | Package Size(mm) |
| --- | --- | --- | --- | --- | --- | --- | --- | --- | --- | --- |
| | W | m3/h | dB | Pa | rpm>= | kg | kg | Duct Diameter (mm) | Usable Area (m3) | |
| PW-DPT10-11 | 21 | 150 | 43 | 60 | 1280 | 2.1 | 2.4 | φ100 | 6-10 | 238x200x245 |
| PW-DPT10-11C | 52 | 250 | 45 | 110 | 1950 | 2.1 | 2.4 | φ100 | 10-15 | 238x200x245 |
| PW-DPT15-34 | 52 | 500 | 49 | 135 | 1140 | 5.5 | 6 | φ150 | 20-25 | 330x275x350 |
| PW-DPT15-34 | 40 | 300 | 42 | 135 | 910 | 5.5 | 6 | φ150 | 28-33 | 330x275x350 |
| PW-DPT20-54 | 70 | 750 | 48 | 190 | 1000 | 8.6 | 9.4 | φ200 | 33-38 | 395x330x402 |
| PW-DPT20-54 | 55 | 600 | 48 | 185 | 800 | 8.6 | 9.4 | φ200 | 28-33 | 395x330x402 |
| PW-DPT20-55B | 135 | 1000 | 54 | 210 | 1200 | 8.6 | 9.4 | φ200 | 42-48 | 395x330x402 |
| PW-DPT20-55B | 127 | 800 | 53 | 200 | 1100 | 8.6 | 9.4 | φ200 | 38-42 | 395x330x402 |
| PW-DPT20-75 | 300 | 1500 | 58 | 280 | 1280 | 12.9 | 14 | φ200 | 55-65 | 435x420x390 |
| PW-DPT20-75 | 285 | 1200 | 55 | 250 | 1100 | 12.9 | 14 | φ200 | 48-58 | 435x420x390 |
| PW-DPT25-76 | 380 | 2100 | 62 | 380 | 1008 | 17.7 | 19 | φ250 | 80-90 | 533x513x420 |
| PW-DPT25-76 | 300 | 1800 | 59 | 340 | 878 | 17.7 | 19 | φ250 | 65-75 | 533x513x420 |
H3 Mini Ventilation Duct Fan -Dimensions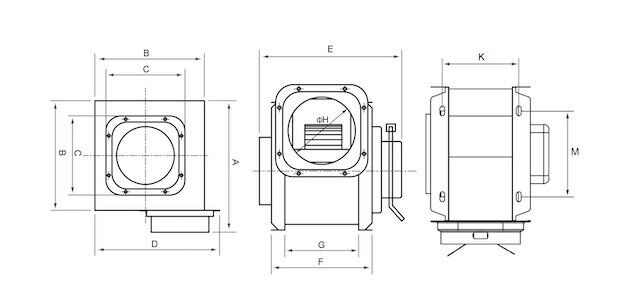 | Model | A | B | C | D | F | G | H | I | J-long hole |
| --- | --- | --- | --- | --- | --- | --- | --- | --- | --- |
| PW-DPT10-11 | 216 | 180 | 130 | 205 | 175 | 142 | 104 | 95 | 17X7 |
| PW-DPT10-11C | 216 | 180 | 130 | 205 | 175 | 142 | 104 | 95 | 17X7 |
| PW-DPT15-34 | 298 | 250 | 160 | 278 | 215 | 179 | 142 | 145 | 19X9 |
| PW-DPT20-54 | 350 | 300 | 235 | 360 | 280 | 235 | 190 | 198 | 21X11 |
| PW-DPT20-55B | 350 | 300 | 235 | 360 | 280 | 235 | 190 | 198 | 21X11 |
| PW-DPT20-75 | 382 | 330 | 260 | 385 | 368 | 235 | 190 | 198 | 24X12 |
| PW-DPT25-76 | 460 | 380 | 280 | 445 | 370 | 315 | 215 | 248 | 21X12 |
H3 Mini Ventilation Duct Fan – Curves
| | |
| --- | --- |
| A:PW-DPT10-11 | I:PW-DPT20-55B |
| B:PW-DPT10-11C | K:PW-DPT20-75 |
| D:PW-DPT15-34 | R1:PW-DPT25-76 |
| G:PW-DPT20-54 | R1:PW-DPT25-76 |
More functions about our H3 Mini Ventilation Duct Fan
Metal appearance, overall all-metal construction surface electroscopes spraying treatment moisture-proof, corrosion-proof, rust-proof, fire-proof performance.
Effectively gather wind power, increase wind speed, run more smoothly, can run for a long time with low noise, ball bearing motor, using a high-quality senior motor, low noise, low energy consumption, lasting lubrication, more stable operation
Ventilation vents can be automatically opened and closed with airflow to prevent backflow and mosquito invasion, are removable and are easy to clean.
why choose pandaWind H3 Mini Ventilation Duct Fan
Advantages of our duct fan
Ventilation function, circulating fresh air, purifying the environment, excluding polluted air
Absorb odor, absorb odor gas from the bathroom
The dust removal function can remove the floating dust in the home environment.
Drainage function, exclude moisture from bathrooms, kitchens, etc.
Take away heat, eliminate heat in a high-temperature environment.
Pure copper motor
Installation angle optional
All-metal material is strong and durable
No air leakage
Patented check valve to prevent backflow
Air duct precision, low noise.
Solve The Poor Ventilation
Reduce Environmental Noise
Quiet Exhaust
Provide Fresh Air
Build Good Healthy
Box structure noise reduction
Noise-reducing version
Optimized air duct noise reduction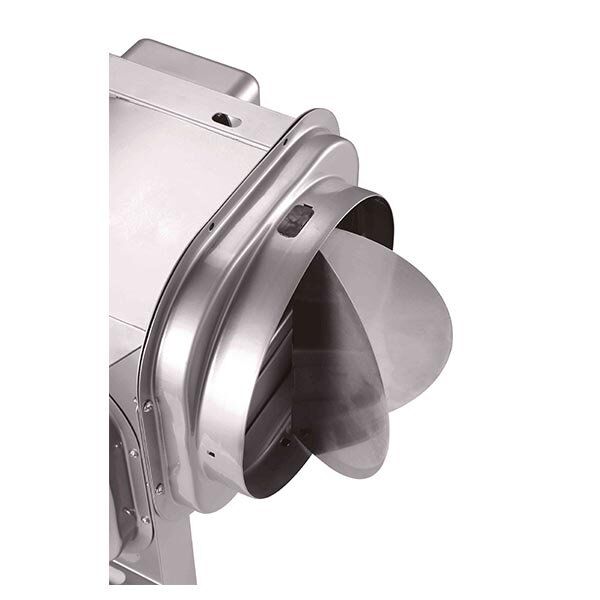 Share H3 Mini Ventilation Duct Fan With Your Clients
still not find? research it!
The Pandawind professional Sales Team assist you 7×24 hours.