PandaWind -
Refrigerated Truck & Bus
24V air curtains china leading factory and manufacture
Partner with Us for Customized 12V/24V DC Air Curtain Innovations
PandaWind DC/12V/24V air curtains, saving fuel costs for your truck
Why 24V air curtains are a Game-Changer for Food Service Industry?
We need 24v air curtains in our vehicles to effectively retain refrigerated air during the loading and unloading processes. By doing so, we ensure the freshness of our produce throughout deliveries while concurrently reducing carbon emissions. The air curtains significantly minimize the energy required to maintain the trailer at the optimal temperature, making our operations more environmentally sustainable. Furthermore, we emphasize the utmost importance of maintaining food safety and hygiene in the industry, ensuring that our customers receive products of the highest quality and safety standards.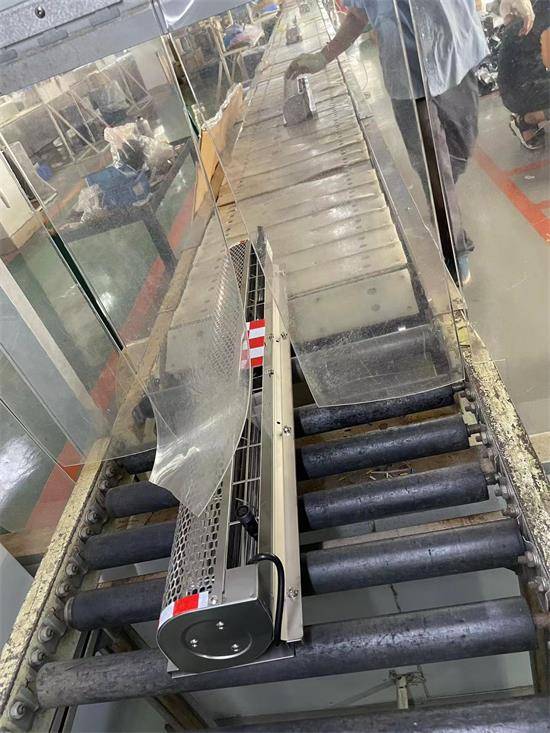 The 12V & 24V air curtains factory index
why need Refrigerated Truck & Bus air curtains
Certainty, there is no doubt that this air curtain can be used in a car without any converter. 24V air curtains, like other commercial/industrial air curtains, provide a strong invisible air door to keep the cool air inside the car from flowing out too quickly and to keep the car clean.
For refrigerated trucks, we all know that when the unloading door starts, the temperature inside the refrigerated truck is extremely low, and the outdoor temperature can reach 30 ℃. This will produce a huge temperature difference, leading to a large loss of air-conditioning and increasing fuel consumption. Even long-term operation will cause accelerated damage to the refrigeration system, which requires 24V/12V air curtains to help car owners and save operating costs.
Advantages of 24V/12V Air Curtains for Refrigerated Trucks and Mobile Food Units
Utilizing DC air curtains is essential for optimizing energy efficiency in vehicles. Without their implementation, cooling energy consumption could surge by a significant factor of 4-5 times, resulting in an alarming annual increase of 2000-5000 liters of fuel consumption. However, by integrating air curtains into the vehicle design, these excessive fuel costs can be effectively mitigated, leading to substantial savings in operational expenses.
If there is excessive cold air loss, it can disrupt the optimal temperature within the freezer. This situation becomes particularly critical when the truck is transporting temperature-sensitive goods, such as ice cream. The risk of the ice cream melting due to inadequate temperature control can lead to unsaleable products, resulting in financial losses for the business. Therefore, maintaining proper insulation and temperature regulation is crucial to ensure the quality and marketability of the transported goods, especially perishable items like ice cream.
Reduce the running time of the vehicle's air conditioning and refrigeration equipment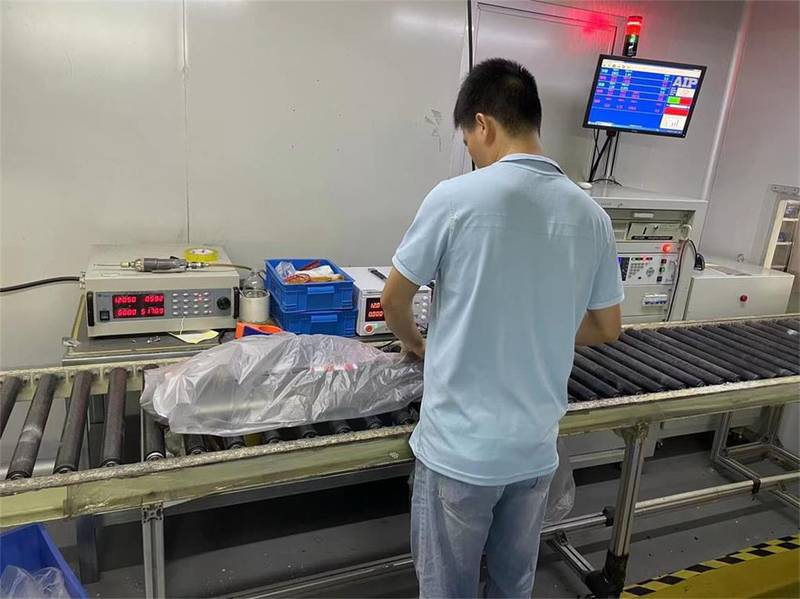 benefits from Refrigerated Truck & Bus air curtains
12V/24V air curtains we are hot sales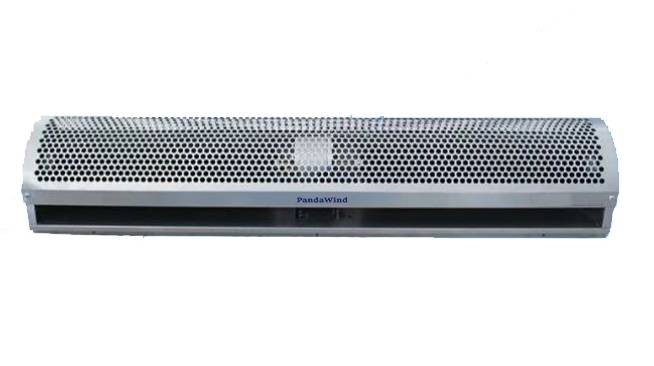 First generation 24v air curtain in stainless steel and steel cases.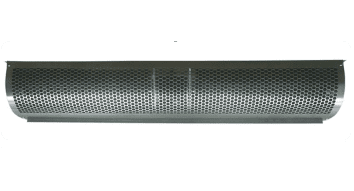 Second generation 24v air curtain in stainless steel and steel cases.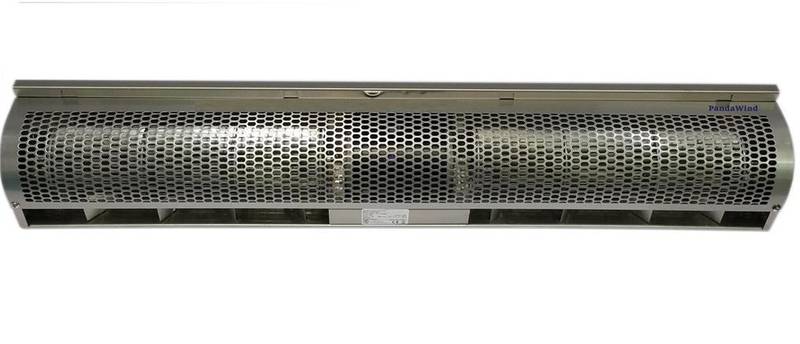 NEWEST 24v air curtain in stainless steel and steel cases.
Get a Personalized 24V Air Curtain Solution Today!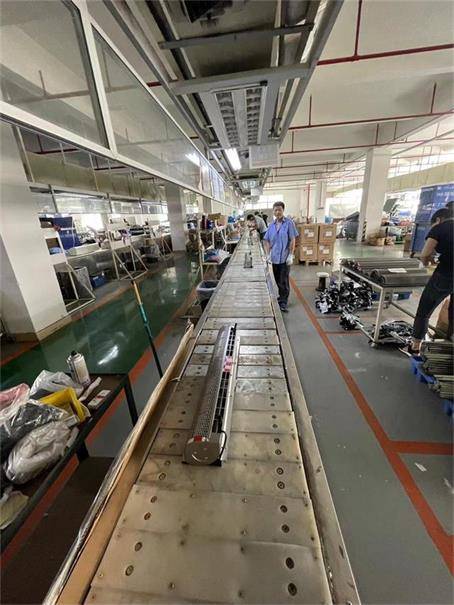 24v air curtains use in different application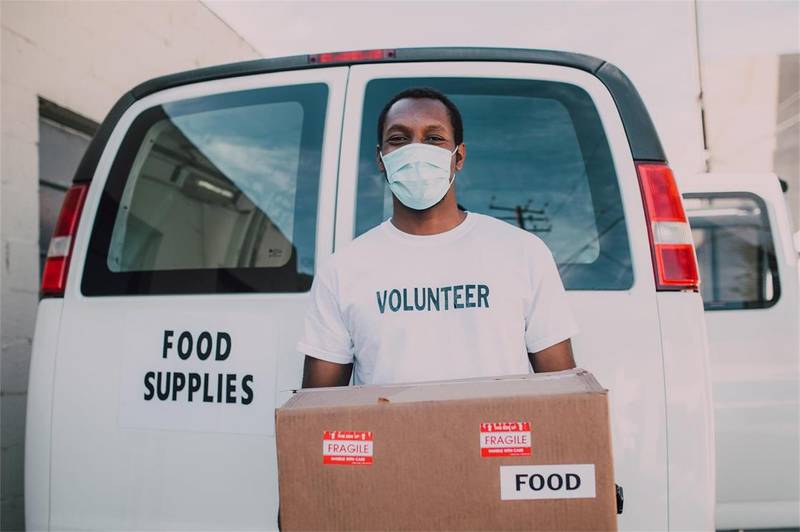 Food Service
DC air curtains are utilized in commercial kitchens and food service areas to prevent the entry of insects, dust, and contaminants while maintaining a comfortable indoor environment
Delivery Trucks and Vans
DC air curtains are employed in refrigerated delivery trucks and vans to maintain the desired temperature inside the cargo area, ensuring the freshness of perishable goods during transportation.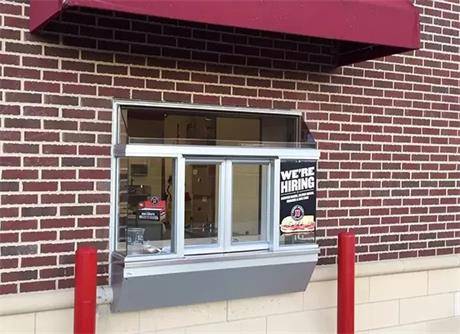 Drive-Through Windows
Drive-through lanes at fast-food restaurants and banks often use DC air curtains to regulate indoor temperatures and reduce energy loss while serving customers efficiently.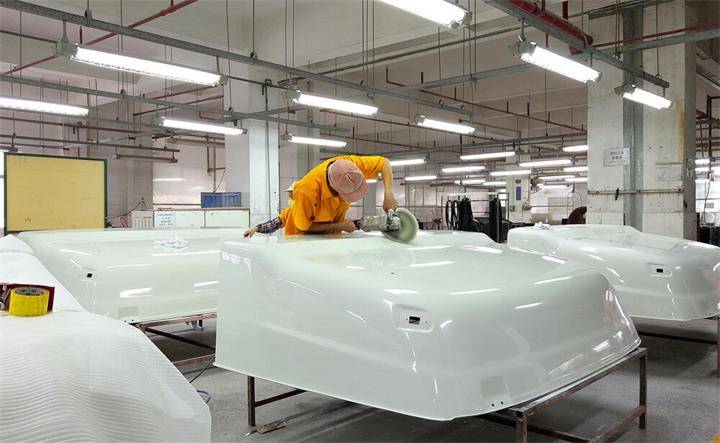 Truck body factory
We utilize advanced 24V air curtains to make your trailers stand out in the market. Your trailers will be more attractive to customers, giving you a competitive advantage over your peers. Boost your sales, profitability, and competitiveness with our unique and market-leading truck bodie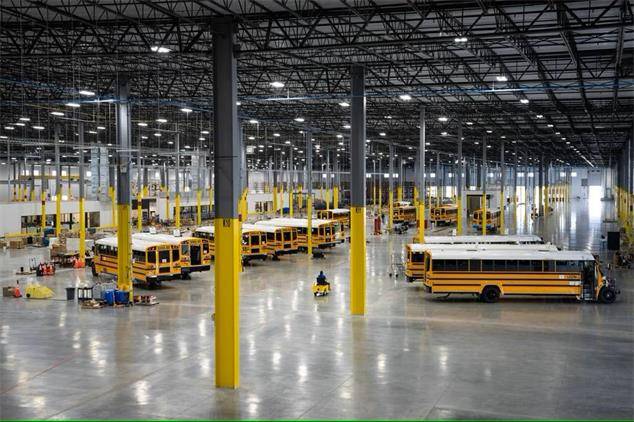 bus
Our DC air curtains always keeping the inner bus environment cleaner, tidier, and reducing fuel consumption by preventing cold air from escaping. Help traveller enjoy a comfortable and sustainable travel experience. So increase your competitiveness in bus factory.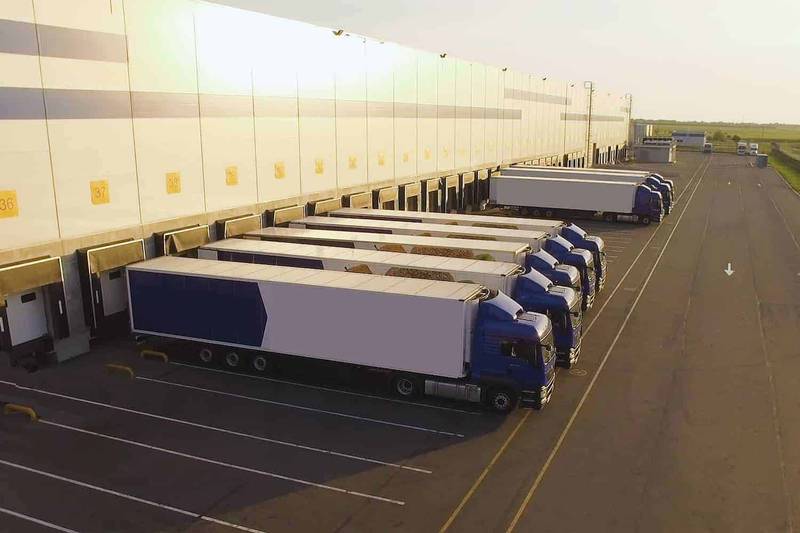 Logistics and distribution centres
Giving fleets a competitive edge by securing priority access to crucial supplies like food and medicine. The implementation of DC air curtains enhances cargo safety, protecting goods during transportation. Additionally, this technology contributes to increased transport unit prices and overall profitability
why Choosing our 12V&24V air curtains
24V air curtains Features - pandawind DC air curtains supplier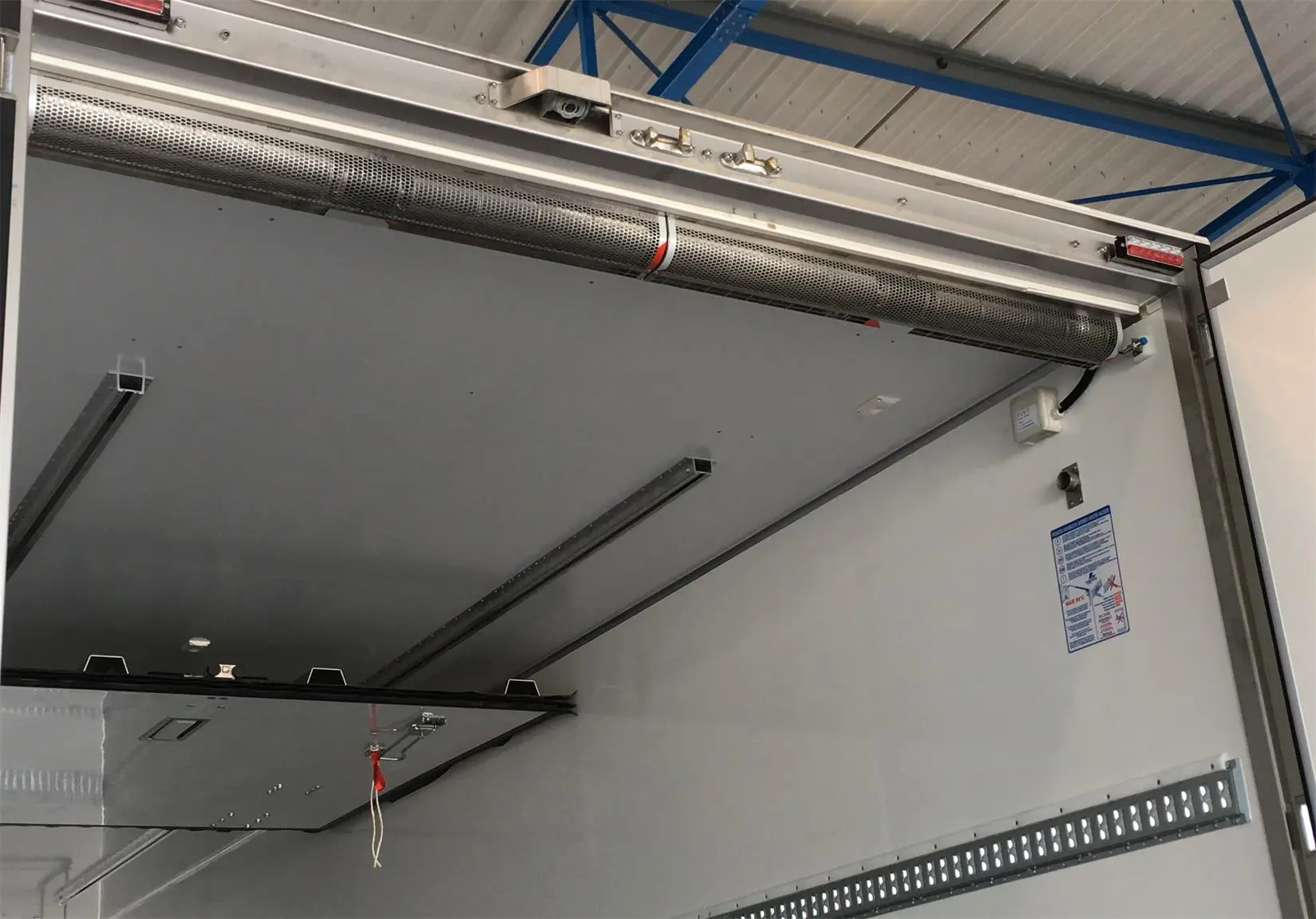 Honeycomb air Inlet
To Ensure Enough Air Volume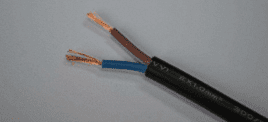 Upgrade wire
Upgrade wire to stronger cable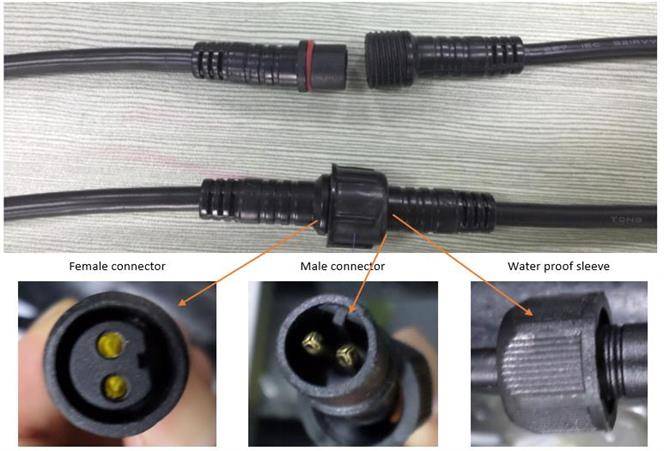 Faster Connect
Save time, save the money
Full Cover Motor
Waterproof And Moisture Proof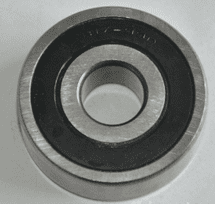 Specially bearing
Smoother in low temperature

Aluminum Wind Wheel
Perfect For Running -25℃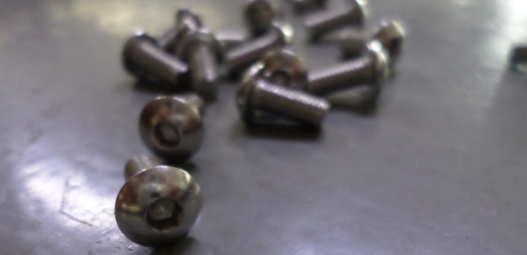 stainless steel screws
Full body without rust anymore

Protective Grille
Prevents Workers From Reaching

Reflective Strip
Worker And Goods safety
How to OEM 12V/24V air curtains at Pandawind
Technical data for DC air curtains
As one of the new top-class products for modern decoration, air curtain is also matched with the Bus, Refrigerated Truck/Container. And it is installed the place need 24V DC to Prevent The Cold Air Loss And Reduce Fuel & Electricity Consumption, keep dust, mosquito/insect out, and so on.
| Model | Diam Wheel | Motor speed (R.P.M) | Power (W) | Air Velocity (m/s) | Noise (dB) | Air Volume (m3/h) | Weight (Kg) | Size (mm) |
| --- | --- | --- | --- | --- | --- | --- | --- | --- |
| DC2408M1 | 76 | 2300 | 50 | 11 | 57 | 710 | 4.6 | 800×138×100 |
| DC2410M1 | 76 | 2280 | 53 | 11 | 57 | 850 | 5.5 | 1000×138×100 |
| DC2411M1 | 76 | 2200 | 55 | 10.5 | 56 | 820 | 6 | 1100×138×100 |
| DC2412M1 | 76 | 2150 | 58 | 10.5 | 55 | 900 | 6.5 | 1200×138×100 |
Dimension for 12V & 24V air curtains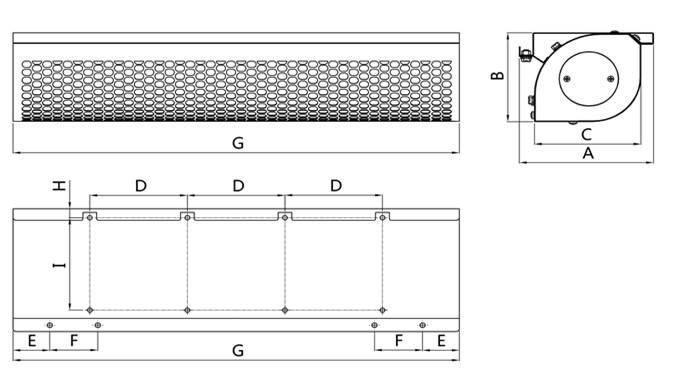 A – Total Width (mm)
B – Total Hight (mm)
C – Air Curtain Width (mm)
D – Mounting Plate Hole Distance (mm)
E – First Fixed Screws Distance To Side Body (mm)
F – Second Fixed Screws Distance To Side Body (mm)
G – Total Length (mm)
H – Top To Down Mounting Hole Distance (mm)
I – Distance Between Up And Down Mounting Hole (mm)
| Model | A (mm) | B (mm) | C (mm) | D (mm) | E(mm) | F (mm) | G (mm) | H (mm) | I (mm) |
| --- | --- | --- | --- | --- | --- | --- | --- | --- | --- |
| PW2408M1 | 138 | 100 | 110 | 230 | 105 | 150 | 800 | 18 | 87.5 |
| PW2410M1 | 138 | 100 | 110 | 300 | 105 | 150 | 1000 | 18 | 87.5 |
| PW2411M1 | 138 | 100 | 110 | 337 | 105 | 150 | 1100 | 18 | 87.5 |
| PW2412M1 | 138 | 100 | 110 | 370 | 105 | 150 | 1200 | 18 | 87.5 |
Please install the unit in a sturdy place to avoid shaking and ensure its security. Because it maybe causes the wall to become flexible or shaking and noise.
Please install the unit inside the room. The air inlet is more than 50mm from the door.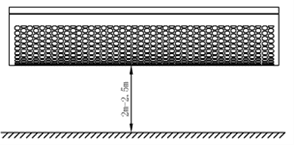 Don't install the unit too low, no less than 2.3 meter from the ground.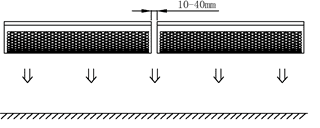 When the entrance is wider than the unit, it is recommended to install two or more units in parallel. In this case, provide 20-40mm gaps between the units.
There is no gap between the air curtain and the ceiling when installing air curtain, keep above 50mm gaps between air curtain and door.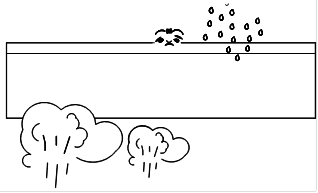 Don't install the unit in a place where it is splashed by water, exposed to excessive steam, explosive gas or corrosive gas.
We are absolutely delighted to have Pandawind 24v air curtains installed in our refrigerated trucks for loading and unloading purposes. These air curtains play a vital role in preserving the freshness of our food during deliveries. Thanks to them, we can maintain the ideal temperature inside the trailer, which significantly reduces the energy required. As a result, we are also contributing to a greener environment by cutting down carbon emissions from our vans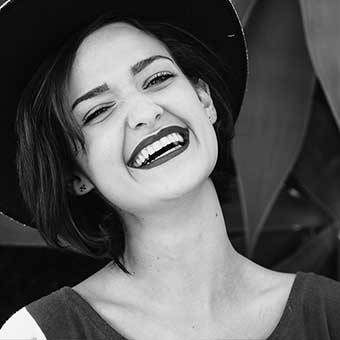 Jemma Stone
CEO, Acme Food Industries
Indeed, Pandawind 24v air curtains have proven to be a game-changer for our delivery operations. The durability and sustainability of these curtains have allowed us to confidently offer a 2-year warranty on the product. With their help, we can ensure that refrigerated air stays inside the trucks, preventing any potential loss of cold during loading and unloading. It's not only cost-effective for us but also environmentally friendly as we actively reduce our carbon footprint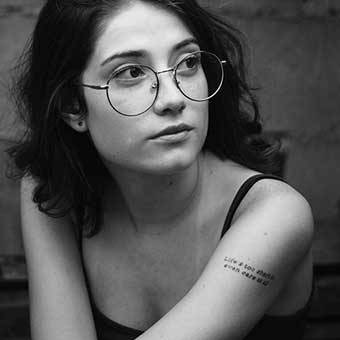 Kelly Joe
Retailer Transport Manager
The PW DC air curtain ensures that the cargo area maintains the desired low temperature consistently, even after multiple stops, and minimizes the introduction of humid air. This is particularly important for temperature-sensitive products like ice cream, which can quickly melt due to temperature fluctuations. By having an air curtain installed above the door opening, the products are better protected, ensuring the ice cream, for instance, remains well-preserved throughout the journey.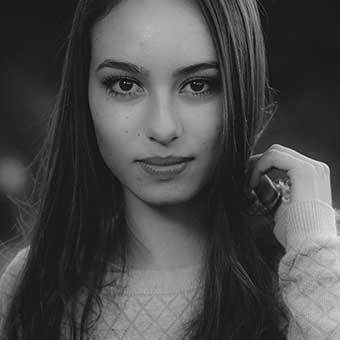 Stella Alba
Logistics Manager
Questions And Answers / FAQs
Important Things You Should Know about Refrigerated Truck & Bus air curtains
What are the advantages of your 24V air curtains?
The small size, full body stainless steel, low-temperature bearings, aluminum wind wheel, etc. are all great choices for you!
this 24/12V air curtains can be used in -25°C
Yes, our air curtain machine can be used at -25 degrees, because our body stainless steel, low-temperature bearings, fully sealed motor can ensure that the air curtain machine at -25 degrees normal operation
Your 12v/24v air curtains could start it automatically, when the truck door is open or close?
Yes, if you have this need, you can contact our professional sales, we can add the automatic controller. Please contact: james@pandawind.com
Your air curtains can use in 12V?
Yes, our air curtains can use in 12V or 24V, pls tell us before you place the order.
What is the warranty on Pandawind compact air curtains?
We provide a 2-year warranty for our durable and sustainable air curtains with great confidence.
What's the max vehicle installation effective height for 12v/24v air curtain?
Pandawind DC air curtains can use 2.5-3meter inner height of the refrigerated trucks.
We are truck body builders, can we install the air curtains easily?
You can complete the installation of our 12v & 24v air curtains with complete ease, our unique design is made for quick installation without any difficulty.
Which lengths of air curtains are available for purchase?
800mm, 900mm, 1000mm, 1100mm, 1200mm for optional. If need a custom length, pls contact us: jame@pandawind.com within 7/24 hours.
If I want to OEM bus air curtains, what the lead time for it?
Find Professional Sales Rep
Choose Pandawind, choose quality and efficient!